On 6th May , 2021, the 31st China Glass 2021,which was sponsored by China Ceramic Society and organized by Beijing Zhongsi Exhibition Co., Ltd., was successfully concluded in Shanghai New International Expo Center. As the largest professional exhibition of the global glass industry in 2021, China glass exhibition overcame the impact of epidemic situation and many uncertain factors and was held as scheduled. Under the background of global economic recovery, it brought more opportunities for trade and trade exchanges, and injected vitality and confidence into the glass industry in the New development pattern of double circulation.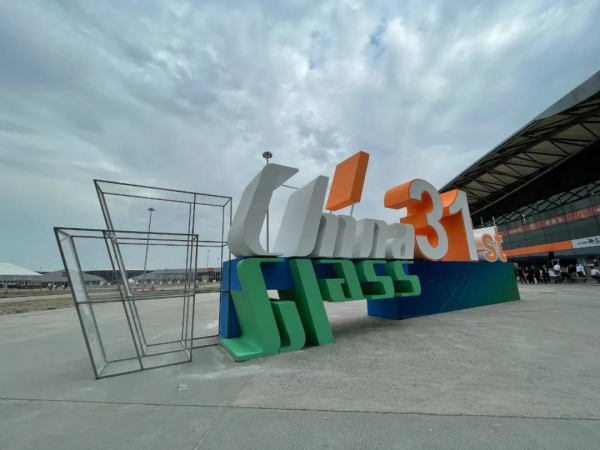 The 31st China glass exhibition was held from May 6th to 9th, 2021, with an exhibition area of 90000 square meters and 900 manufacturers from 23 countries and regions around the world. Foreign industry organizations including VDMA and GIMAV organized their own manufacturers to appear in the form of German and Italian national exhibition groups.As the first professional exhibition of glass industry held after the outbreak of the epidemic, the exhibition was full of people and the scene was hot, which strongly proved that China glass exhibition is the preferred platform for domestic and foreign manufacturers to expand trade and technical exchanges. Many exhibitors have feedback that there was a steady stream of visitors, far more than expected.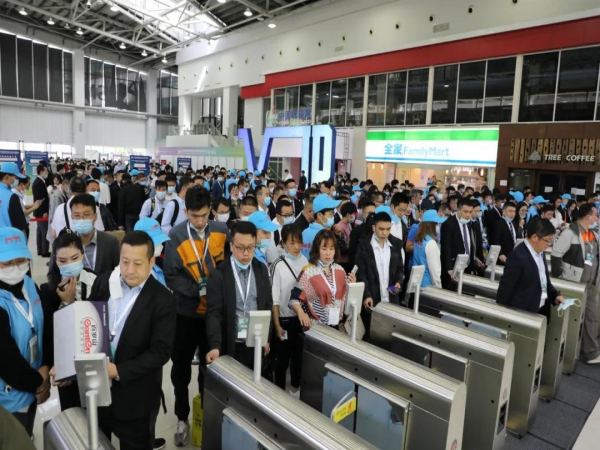 The exhibition exhibits cover glass products, new energy glass and information display glass, glass melting forming process and equipment, high-quality refractory materials, glass raw materials and batch preparation process and equipment, glass deep processing technology and equipment, energy saving and environmental protection glass technology and equipment, etc.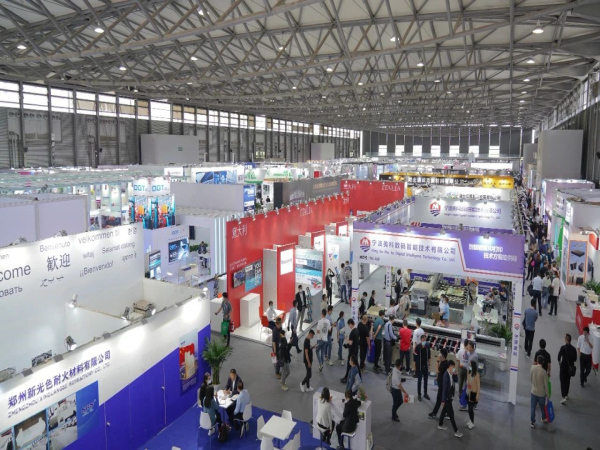 Guangdong ENKONGS Machinery Co., Ltd., as an expert of glass edge grinding machine in glass cold processing industry, has made an amazing appearance with SM24 series and SYM08 series of automatic glass edge grinding machine lines elaborately researched and developed, which has attracted the favor of many audiences and achieved good results in signing on site.
SM24 series line is equipped with glass detection platform, servo drive and photoelectric control. It has the characteristics of fast detection speed and high detection accuracy. The repeated detection accuracy of glass size can reach 100% ± 0.3mm.Equipped with professional software system, it can import the information of glass processing flow card in ERP system for data comparison, send opening and closing dimension data to edger, edger can automatically open and close, automatically and quickly adjust grinding dimension, effectively reduce manual work, reduce human measurement error, improve efficiency, greatly improve the processing ability of loose orders, and improve the automation and intelligent operation of the whole line.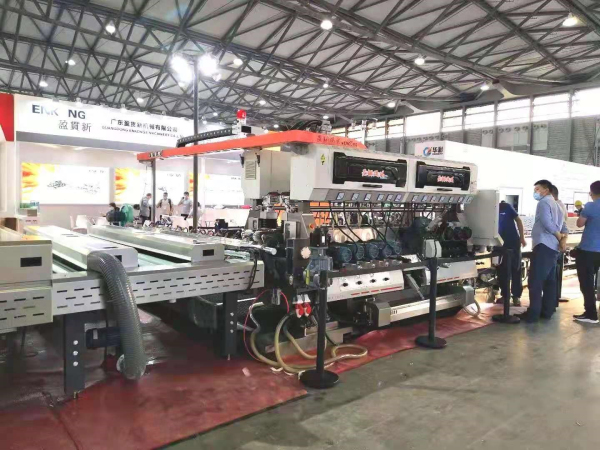 SYM08 double round edge series connection, the whole line adopts PLC control system, sets processing parameters through human-computer interaction interface to complete processing at one time, with stable and solid base structure, accurate and smooth fast opening and closing system. The machine adopts modular design and can be equipped with safety angle device. The glass edging machine is equipped with a safety rope protection mechanism to ensure the operator and maintenance personnel in an all-round way. With compact structure, stable and reliable performance, high degree of automation and high production efficiency, the whole line is the best supporting equipment for glass edging machine production in photovoltaic and home appliance industries, and can be used with gluing, printing, tempering and other production lines.