On May 6th-9th, 2021, the 31st China International Glass Industry Technology Exhibition (China Glass 2021) will kick off at the Shanghai New International Expo Center. Guangdong ENKONGS Machinery Co., Ltd. (booth No.: N4-133) will also dress up for the exhibition, and look forward to communicating and cooperating with you. Enkong Glass Machinery as an influential industry event in the global glass industry in 2021, the 31st China Glass Exhibition always presents the development results of the world glass industry from a professional and international perspective, and builds a professional technology and business exchange platform for the industry on a large scale of exhibition . The 7 exhibition halls of the Shanghai New International Expo Center will be used in this exhibition.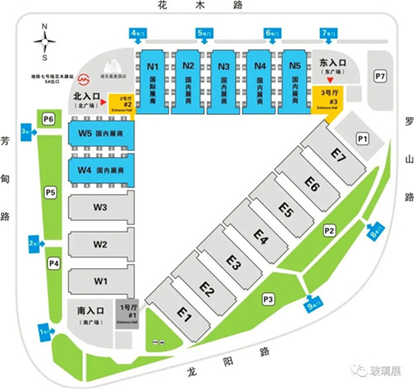 N1 hall is the International Exhibition Area,gathered the German and Italian national pavilions and many main stream brands in the world glass industry.
N2 hall is for original glass film manufacturer and large comprehensive glass machine equipment manufacturer.
N3\N4\N5\W5 hall are all for the glass production and glass deep processing equipment manufacturers.
W4 hall is SMEs display area,concentrated in the fields of daily-use glass, decorative glass, abrasives, accessories, hardware, accessories, etc.
Affected by the overseas epidemic, the number of foreign manufacturers participating in the exhibition has declined, but the confidence of main stream manufacturers in the foreign glass machine industry in participating of the exhibition remains undiminished. This exhibition will hold a series of professional technical lectures and manufacturer promotion activities. The topics cover glass deep processing new technology and equipment, sintered refractory materials, special glass new materials, silicon-based new materials, also the preparation and performance research field for glass machine technology and equipment development and photochromic glass.
At present, the domestic glass spot goods market is generally stable, shipments in some regions have slowed down slightly, and production and sales are also weaker than that of the previous period. Although the orders in processing factory are still relatively abundant, due to the high inventory both in traders and downstream chain, coupled with the end of Huber's insured price, the willingness to keep stocking up may weaken, and the pace of mid- and downstream replenishment has slowed, so the total inventory of glass manufacturers has declined slightly this week. With the acceleration of vaccination, the surge in global demand for vaccine glass bottles has boosted the market upon the sentiment.